We're so glad you're here! At Hannah Bee's we make small batch smell goods for you & your home. Hand made and poured in Amana, Iowa we choose to use naturally derived ingredients so you can feel confident about the products you're putting on your skin and into your home.
Local to the area? You can find all of our products at Amazing Grace Antiques & Gifts in Amana.
Amazing Grace Antiques & Gifts
Now you can order your favorite handmade soaps & sachets from Amazing Grace Antiques & Gifts + hannah bee's lotions and candles all in one place!
Best part? Our bundle pricing is online too!
Made arrangements to pick up your order?
Just type "LOCAL" into the discount code at checkout and the shipping cost will be removed.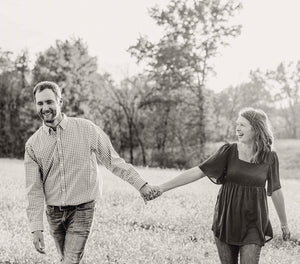 thank you
What started as a side hustle to extend my maternity leave 6 years ago has turned into a full time gig that I never could have dreamed of having. So from my family to yours, THANK YOU for supporting my small business!
Follow us @hannahbeesco on Instagram and Facebook